Plenary Sessions
International Keynote: Conversation with Nawal al Saadawi
Moderated by: Bilal Orfali and Hosn Abboud

As part of the conference, the KIP Project is inviting world renowned writer and novelist, Dr. Nawal el Saadawi as the keynote speaker. The conversation with Dr. el Saadawi, held in collaboration with the Department of Arabic and Middle Eastern Language, will revolve around the conference theme where topics related to violence, including mainly sexual harassment, as well as other notions of gender or sex-based discrimination will be tackled.
Plenary Session on policy: What are we doing about sexual harassment? Current regulatory landscape around anti-sexual harassment within the Lebanese context 
Moderated by: Nasser Yassin, Director of Research, IFI
This Keynote Panel, held in collaboration with the Issam Fares Institute for Public Policy and International Affairs, specifically aims to bring together government representatives, legal experts, and activists to discuss the current context and the efforts that are being undertaken to move forward on this issue. It will ask the following: – What should be the starting point for addressing sexual harassment in Lebanon in a way that will lead to long-term, sustainable and tangible change in favor of an anti-sexual harassment law? – What are the three key actions you would recommend for universities to take for supporting progress around developing and implementing an anti-sexual harassment law? What about activists and CSOs?
Self-defense Workshop – SheFighter: Fighting back against harassment with Lina Khalifeh
Hosted by KIP and AUB University Sports Program

This training session is facilitated by Lina Khalifeh, founder of the first self-defense center for women's physical and physiological well-being in Jordan and the region, SheFighter. The founder of SheFighter will share her own journey empowering women to end violence, followed by a training session which will provide students with practical self-defense techniques for fighting physical harassment. By arming students with the physical and physiological tools they need to defend themselves against harassment, this training session hopes to help instill in the future generation the tools it needs to productively fight back.
Access to finance for rural women: A discriminatory story
Moderated by Bettina Bastian, Assistant Professor, OSB, AUB
What role can rural women play in economic development in Lebanon? This panel aims to discuss effective alternative funding and support institutions that promote and contribute to the development of a gender responsive entrepreneurial ecosystem in rural Lebanon and MENA. By featuring discussions by key decision-makers and experts, this panel examines the role of agriculture and women entrepreneurs in the aim of poverty reduction and economic growth.
Art as an alternative catalyst for change in Lebanon
Moderator: Tanya Abou-Ghazaly (Tanja Van Deer)
Art of all forms has the power to move and inspire people. Dance, film, theatre, design and paintings focusing on sexual harassment can help raise community awareness that this is a problem. So how Can Art (in all its forms) be a catalyst to raise awareness of sexual harassment in Lebanon? Join our discussion on April 1st!
Poetry Performance with Zeina Hachem Beck: There Was and How Much There Was – directed by Sahar Assaf

Parallel Panel Presentations
Highlighting student realities around violence and gender roles and identities
Moderated by Lina Daouk-Öyry, Assistant Professor, OSB, AUB
The panelists, including faculty members and school educators, will provide a lens on their experiences tackling gender and sexuality-related issues among the youth and in the classroom, whether through research or teaching at the school or university levels. The panelists will discuss their experiences teaching courses around sexual harassment and other forms of violence, highlight student narratives related to violence in creative writing courses over the years, examine student perceptions and attitudes towards sexual harassment and abuse, present challenges of reporting sexual harassment within an institutional context, and shed light on sexual attitudes and practices of university students, as well as perceptions of gender roles among students in schools.
The origins and causes of sexism: An interdisciplinary perspective
Moderator: Rim Saab, Assistant Professor, FAS, AUB
What factors lead to the emergence, development or perpetuation of gender-based inequality? This panel will gather scholars from the fields of business, humanities and social sciences who will share insights from their own disciplines and research to help identify the factors that promote or maintain gender-based inequality, particularly within the local/regional context.
Lebanese Women and their Space: Theory, practice and everything in between
Moderated by Sally Abi Khalil, Policy Project Expert
This panel interrogates the economic, political, media and civil society spheres women occupy in Lebanon, examining the paths of leading figures and the challenges that affect women's agency and ownership of spaces. By featuring panelists who have experience across multiple disciplines, the discussion aims to contrast and compare efforts across sectors and chart new paths forward
Practical and theoretical perspectives on sexual harassment in the workplace
Moderated by Tamar Zadiguian, Research Assistant, OSB
By focusing the discussion of sexual harassment on legal structures, institutional policies, and theoretical frameworks, this panel aims to generate discussion about efforts across contexts at the national, regional, and global scale within the institution. With experts providing an overview of existing workplace policies in Lebanon, theoretical perspectives on conceptions of space and place, and comparative approaches of policy and legislation in the region and beyond, this panel will highlight the opportunities and challenges for moving the agenda on sexual harassment policy within the workplace forward.
Student work and activism around issues related to discrimination and sexual harassment
Moderated by Sany A. Baki, Drama Instructor, AUB
This panel shares student research and activism around issues of discrimination and sexual harassment in relation to gender and sexuality. Students from different universities across Lebanon, will share their research and work on conceptions of feminism and masculinity, the role of pop-culture in the construction of gendered identities, and their engagement in work around the implementation of anti-discriminatory policies at the university level.
Gender representation in education: Perspectives from the public sector
Moderated by Joumana Halabi, Gender Focal Point, Ministry of Education and Higher Education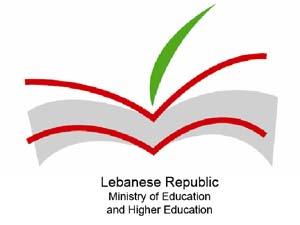 This panel includes representatives of centers, units and departments within the public education sector who will be addressing the three 'whys' of gender in education: Why do boys drop out of school earlier than girls? Why do parents invest more in boys' education than girls'? Why do students make gendered subject choices in secondary, higher, and technical education?
Hadi Zalzali, Head of Primary Official Department, General Directorate of Education at MEHE
Aline Lteif, General Directorate of Education Coordinator, MEHE
Tony Rached, Head of Department in General Directorate of Technical &Vocational Education, MEHE
Carmen Chbib, Center of Education for Research & Development, MEHE
Joumana Halabi, Gender Focal Point, MEHE
A close-up on stigma and healthcare in Lebanon
Moderated by Faysal El Kak, Senior Lecturer, FHS, AUB
By focusing on the health sector, this panel seeks to highlight the ways that minorities and vulnerable groups are subject to stigmitization and harassment socially and structurally. By discussing topics related to stigmatization in healthcare, including female representation within the medical profession, family planning methods, youth experiences with sexual healthcare, factors affecting risky sexual behavior, and the need for health providers to face changing conceptions of sexuality and sexual health, more enlightened recommendations may be made for addressing issues related to discrimination within the healthcare sector.
Feminist Movement Against Sexual Harassment in Public Spaces and Establishments
The Feminist Network will be opening the space to discuss sexual harassment in the street, public transportation, and university campuses. It will be an opportunity for us to brainstorm new ideas, build on successful initiatives, share resources, and find opportunities to collaborate.
Sexual harassment and women's safety in cities
Moderated by Myra el Mir, Co-founder of HarassTracker
This panel is solutions-oriented, bringing together stakeholders involved in the issue of sexual harassment and women's safety in cities in Lebanon, including representatives from the Ministry of Interior, the ISF, a lawyer and an activist. It will discuss recommendations, concrete steps and policy suggestions addressing sexual harassment in cities, based on the findings of our research, as well as the entries/reports we have been receiving on the map/website.
Women in the workplace: Leadership and career challenges
Moderator: Yusuf Sidani, Associate Professor, OSB, AUB
This panel gathers researchers from various disciplines who will be tackling elements of leadership and discrimination within the workplace, interrogating the cultural and institutional factors which impact women's career paths. By discussing general conceptions of organizational leadership, wage inequalities and education, as well as the barriers and facilitators to advancement of women in multiple organizational fields, this panel will create a space to think about the opportunities for and challenges of dealing with issues of discrimination against women in the Lebanese landscape.
Highlighting discrimination through art and media
Moderator: Bana Bashour, Associate Professor, FAS, AUB
By using media and art as the objects of study, these panelists will help to shed light on art and media portrayal's ability to inform and be informed by societal perceptions and attitudes. The panel explores gender-related narratives in Arabic comic books from the region, the story-telling and healing function of digital media in the aim of promoting health education, the experiences of women breaking stereotypes in Lebanon, the affective potential of narratives of exclusion in popular media, and the way that media can be utilized for social change.
Sexual harassment and violence: Conceptions and on-the-ground comparative realities
Moderator: TBC
Discussions of sexual harassment would be incomplete without the inclusion of those working on the ground to document perceptions, attitudes, and conceptions of this form of violence among other forms of abuse. It will provide an overview of civil society efforts fighting sexual harassment within the Lebanese context for the last 10-15 years, featuring the perspectives and experiences of experts working in research and activism which tackle notions of gender, masculinity, violence, and other related concepts. It will also provide a comparative approach by incorporating work around these issues in other global contexts.
Representation and participation: Marginalized groups in the Lebanese political sphere
Moderator: Dima Jamali, Professor, OSB, AUB
This panel will analyze the role of marginalized groups in the political sphere, probing at challenges to the Lebanese power-sharing system.This includes assessment of representation, as well as of socio-political attitudes in the nation and region through public opinion polls. In addition, ethnographic research delves into the ways that intensified moments of political unrest can impact concepts and pratices of sectarianism and patriarchy for women and those with non-conforming genders and sexualities. With commentary from key actors in the field, new frameworks and recommendations can be made to ultimately impact political representation and participation, as well as highlight transformative models of being.
Training Workshops 
The Culture Factor in Leadership
Facilitator: Samara Hakim (Founder of Culture Factor, LLC)

What is culture and why does it matter at work? What is the interaction between leadership and culture? How can we effectively engage diversity at work? This interactive workshop will explore the role of culture and identity. It will provide awareness of the impact of unconscious bias and cultural differences on effective and inclusive leadership and communication. You will walk away with strategies for navigating cultural clashes and for leveraging diversity in demographics and thought.
Know, Communicate, Consent: The key to sexual health
Facilitators: Gisele Najem and John Abou Elias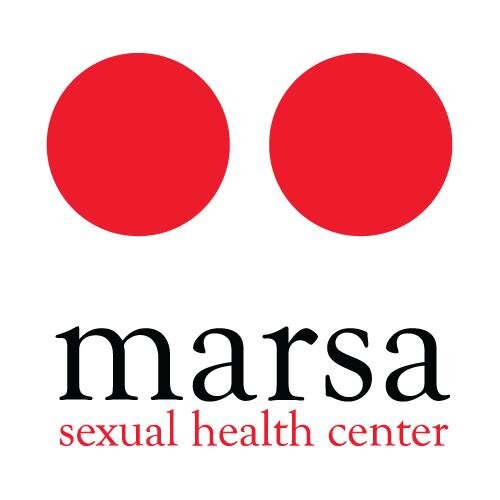 Sexual health is often overlooked and under addressed, but knowing that it is an essential part of our well-being what can we do to maintain it? In short we must know, communicate and consent! Join us for an educational session dedicated entirely to your sexual health!
Exhibitions
Harassment as represented in Arab Comics
Presentation and curation by Lina Ghaibeh

This talk investigates sexual harassment and discrimination in Arab Comics' magazines and graphic narratives, particularly the rise of awareness in Comics publications after the Arab uprisings (post 2010). Through this presentation, the researcher will focus more on the ways through which harassment is examined in Comics from the region, and the recent rise in bringing awareness to this issue. A small exhibition of selected comics artworks regarding the issue of harassment in Comics from the Arab world will be displayed at the Olayan School of Business during the two day conference.
Eves on Wheels 
Presentation and photography by Natheer Halawani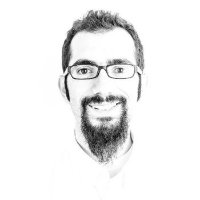 The photographer will present Eves On Wheels, a web-based photo-series project focusing on women who cycle in conservative areas. The project has started in mid-2015 in Lebanon and expanded abroad, interviewing 24 women who shared their fond attachment to their bicycles, in addition to the obstacles they face on a daily basis. An exhibition of a select number of the women's photographs will be displayed during the two days of the KIP Conference, on the second floor, at the Olayan School of Business.
Student posters
Honor killing in Lebanon and the region
Sarah El Iskandarani, Perla Arnaout, Zaynab Radi, Palig Dermirdjian
This research investigates the global and local levels of honor killing, the act of killing female members who are presumed to have brought shame to the family, examining legislation, statistics, media coverage, and major causes. By including interviews with religious figures, an academic professor, and a female lawyer, the research suggests that honor killing is influenced by the socially constructed tribal mindset and greatly embedded in the culture of patriarchal societies, rather than religion, contrary popular belief. It also suggests that despite the improvement of the legal status of women in Lebanon, they are still at a disadvantage when the penalty for honor killing is just a few years.
The Battle of the LGBTQ Community in Healthcare
Nour Osseiran, Reem Masour, Basma Wehbe, Katharine Gordon
This research examines the religious, legal, and social factors that promote homophobia in Lebanon, including in-depth interviews with stakeholders to understand how homophobia in society trickles down to affect how members of the LGBTQ community experience discrimination in healthcare settings. It suggests that the written law and the religious establishments affect perceptions of homosexuality, allowing homophobia to be normalized and even internalized by the LGBTQ community itself. The research draws a link between the normalization of homophobia in society as whole and the stigmatization of LGBTQ individuals in healthcare settings, emphasizing the need to design and implement interventions to ensure the equal rights of LGBTQ to access healthcare services without stigmatization.
​The Basis of Women's Subjection in Lebanon​
Michael Kassis and Dana Diab
This research discusses the exploitation, marginalization, and objectification of women in Lebanon, investigating the societal factors which promote these attitudes. Departing from assumptions of natural origins of discrimination, this research dismisses assumptions of of sexual objectification's biological origins, examining evidence and research on certain societal factors that are attributed in displaying a larger disparity between men and women. It discusses religion and cultural traditions, political parties, and Lebanese laws which prohibit women from exercising their rights in Lebanon.