#NotYourAshta campaign (November 14-25)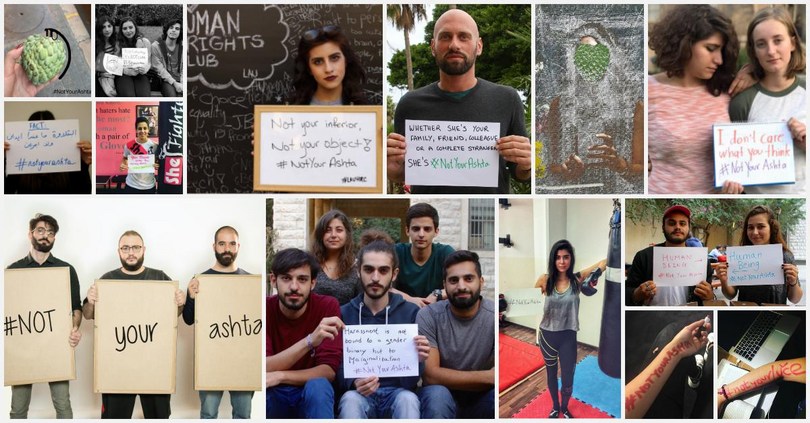 To gear up for our multidisciplinary conference in 2017, centered around discrimination and sexual harassment, we launched an online campaign falling within the 16 Days of Activism against Gender-based Violence. This internationally recognized campaign began on November 25 – the International Day for the Elimination of Violence against Women- and ends on December 10 – Human Rights Day. To get the conversation started and raise awareness, this online campaign sought to shed light on the issue of street harassment in Lebanon.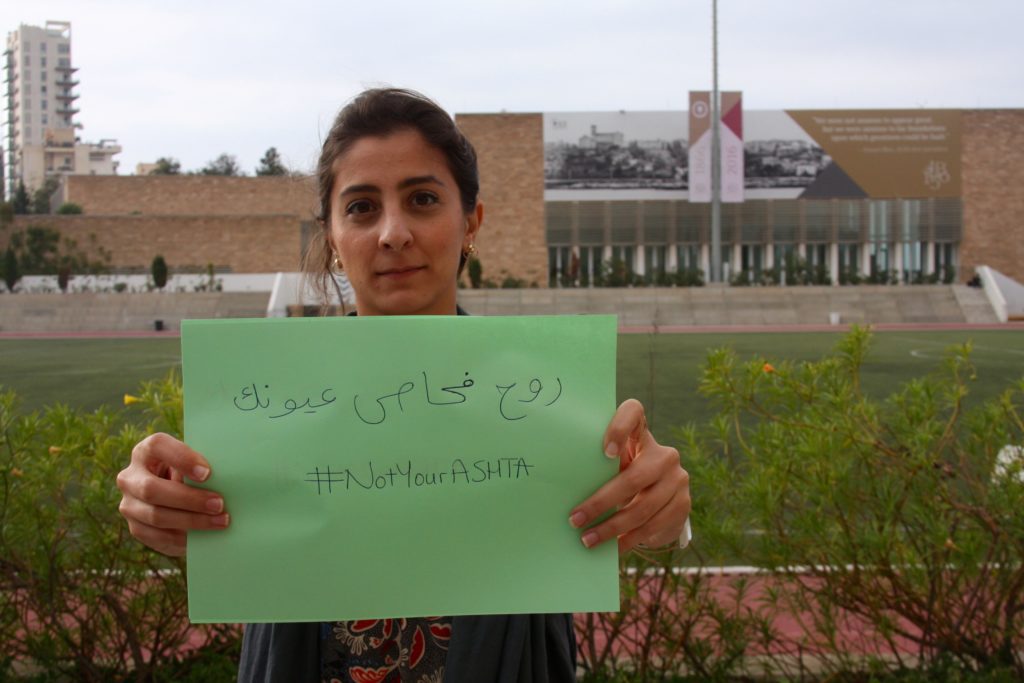 #NotYourAshta aims to provide a platform for individuals to share empowering messages and vocalize their resistance against different manifestations of street and sexual harassment. The hashtag choice comes from "shu ya ashta," which is a relatively prevalent phrase used by street harassers in Lebanon, as well as other parts of the region. The phrase refers to the fruit, an "ashta" or sugar apple, which is known for its sweet taste. This campaign aims to turn this phrasing around and resist it, asking users to change the discourse to one of empowerment.
Using the hashtag will allow users to point out the problematic nature of all kinds of street harassment, encouraging not only those who have experienced street harassment, but those who wish to voice their own messages in support. In this way, those who have experienced harassment, bystanders, as well as the general public can be engaged in vocalizing their messages of resistance and solidarity.*
To get involved, users posted their own messages on your social media platforms with the hashtag #NotYourAshta. These posts were in the form of text, video, photo, and more.
*Disclaimer: Rather than serving as a reporting mechanism, #NotYourAshta is a platform for empowering messages of resistance against street harassment. We do aim to shed light on the prevalence and misconceptions of street harassment; however, it is beyond the capacity of the Knowledge is Power (KIP) Project to provide the necessary assistance to reporters of harassment.